West Sweden Kazakhstan Industry Council in Gothenburg.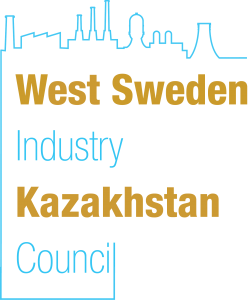 The West Sweden Kazakhstan Industry Council, in Sweden is a business group of several members, both companies and individuals. Our vision is to support and promote the community in West Sweden and its business interests in Kazakhstan and to encourage relations between Sweden and the Kazakhstan.
For a free membership and upcoming events, please contact the Honoray Consul in Gothenburg.
The next event will be a round table discussion about business in Kazakhstan. We will also have seminaries with "Market Update – Kazakhstan" in Gothenburg.
About business West Sweden – Kazakhstan.
Signup for a free membership.
Message from the Board 2017:
Kazakhstan is one of the Swedish government's prioritised countries for trade and business promotion. The country will implementing profound changes in different sectors of society, and there is a keen interest in Swedish solutions for Kazakhstan.