Welcome to the first high – level business meeting between Kazakhstan and the countries of Northern Europe!
This unique event will ensure a solid platform to unite business decision-makers from Denmark, Finland, Norway, and Sweden with their counterparts in Kazakhstan.
The sessions will cover the opportunities in multiple sectors, such as agribusiness, mechanical engineering, digital transformation, telecommunications, intelligent manufacturing, transport & logistics, infrastructure, and renewable energy.
The aim of this event is to inform the European business community regarding the outstanding investment potential of Kazakhstan across various industries as well as to form a ground for mutual projects.
We are delighted to invite you to the upcoming virtual Kazakhstan – Northern Europe Investment Roundtable on Thursday, December 3rd at 09:00 (CET).
For more information and registration please visit the official website:
https://nordic.invest.gov.kzhttps://nordic.invest.gov.kz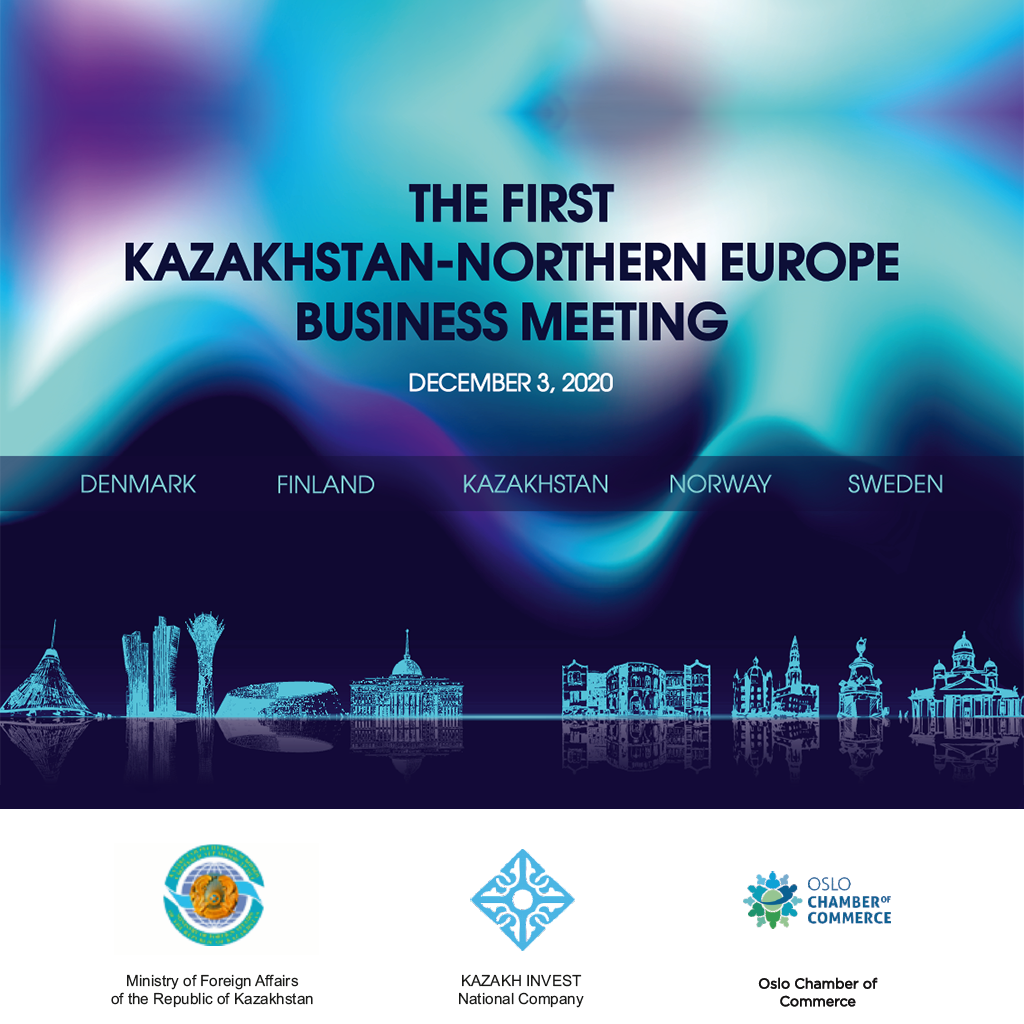 /Joakim Dahl, Honorary Consul of the Republic of Kazakhstan in Gothenburg city